A green tea harvested in winter, in a garden full of life, and nibbled by jassids in the manner of Oriental Beauty, these are the ingredients of an exceptional green tea. A sweet, fresh and comforting liquor, which simply puts you in a good mood.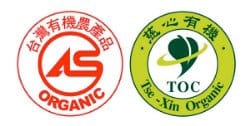 ---
Country: Taiwan, Taitung / Altitude: 300 to 400 m / Cultivar: Cui Yu - #13 / Harvest: Winter - Dong Pian
---
Tasting notes
A Dong Pian green tea, harvested in the middle of winter, when the weather is mild. The tea bushes have been attacked by jassids (Jacobiasca formosana), causing the same reaction that gives Oriental Beauty its special taste. It comes from a garden in the Taitung region, which has been totally organic for over 20 years.
This Honey Green takes us away immediately thanks to its magnificent floral nose, rare for a green tea. Clear, supple and slightly acidic, its liquor offers beautiful aromas of flower honey, fruits (williams pear, quince), and aromatic plants (lemon balm, linden) that answer each other cheerfully throughout the session.
The cups follow one another with happiness and are imprinted on the palate, persistent, evoking the freshness of a floral water, delicately lemony.
This is a very pure green tea, with a joyful energy, perfect to start the day as well as to accompany long moments of relaxation. Stamina and depth are of course part of it, in short, only good.
---
Brewing tips
Tea pot: 500 ml, 3 to 4g for 2 to 3 min. Several infusions possible.
Gaiwan : 2,5 gr for 100 ml, 90 to 100°.
Sorting the display of notices :
Lydia D. 05/07/2021 following an order from 12/06/2021
Very good product.