Oriental Beauty by Pinglin
A classic Taiwanese oolong, Oriental Beauty (or Bai Hao Oolong) is famous for its heady honey and muscatel scents. From a garden of incredible biodiversity, it offers a pure cup with a great aromatic richness.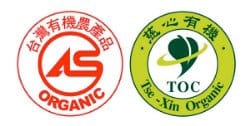 ---
Origin: Taiwan, Wenshan, Pinglin / Altitude: 700m / Harvest: June / Cultivar: Qing Xin Oolong / Oxidation: 60-70 % / Cooking: oven
---
Tasting notes
An Oriental Beauty* from a permaculture garden, nestled in the heights of Pinglin. It is our producers of Baozhong, who had the "chance" to be visited by the jassids this year. Fauna, flora, it must be said that these plantations of an incredible biodiversity are a real invitation.
The result is a satiny and mellow liqueur with generous aromas of honey, muscat grapes and fresh almonds. It is a sweet mead that flows in the mouth and settles with a nice length on citrus peels. Gourmet and comfortable, this is a perfect ambassador of the Oriental Beauty family.
---
Brewing tips
Gongfucha recommended: 3.5 gr per 100 ml, rinse and then about 15 seconds for the first infusion, lower a little for the second and then increase gradually
In a 400 to 600 ml teapot: 4 g for 3 to 5 minutes.
Temperature: boiling water for a clear and tense liquor, or slightly lower for a more full-bodied, liquorous tea.
---
What is Oriental Beauty
The "oriental beauties" ( 東方美人 - Dōng fāng měi rén ) or Bai Hao Oolong, are among the gems of Taiwanese production.
Harvested between June and July - about 10 days after the Dragon Boat Festival - the leaves have the particularity of having been bitten by small leafhoppers (jassid - jacobiasca formosana).
They will secrete certain molecules to defend themselves, allowing the appearance of delicious aromas of honey and muscat grapes, particularly enhanced by a thorough oxidation of the leaves.
The plucking of one bud for every two leaves - a particularity that has earned it its other nickname of Bai Hao Oolong - "white down oolong" - is done entirely by hand, contributing to the high cost of these teas, whose rarity and aromatic richness have always been a big hit with tea lovers.