Just the right amount of freshness to balance this ode to gourmandise. A cascade of floral and fruity notes, a comfortable and pure liquor that leaves its mark on the palate for a long time. If this tea were a dish, it would be a homemade apple pie.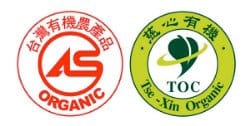 ---
Origin: Taiwan, Taitung / Altitude: 400 m / Harvest: Dong Pian - Winter 2021 / Cultivar: #12 Jin Xuan
---
An oolong known as Dong Pian, because it is harvested during the cold season, in the heart of winter. The leaves have been bitten by the jassids (Jacobiasca formosana), provoking the same reaction that gives this particular taste to Oriental Beauty. Cultivated in a totally organic garden for over 20 years, this tea beautifully combines gourmet aromas and purity of the cup, a caress.
A light and supple cup with just the right amount of creaminess to assert its presence in the mouth and this is the perfect basis for letting the beautiful aromatic bouquet of this tea express itself.
From fresh floral notes (acacia, hawthorn, carnation) to warmer, riper fruits (muscatel black grape, apple, prune, peach), it is easy to become intoxicated by the tasting, all the more so thanks to the fine spicy notes that float in the background (cinnamon) and lead us into more gourmet evocations such as gingerbread or homemade apple pie.
Enduring and with a very nice aromatic persistence, this is a tea that promises long and tasty moments of tasting!
---
Brewing tips
Like most of its comrades from Taitung, this tea loves Mont Roucous! It will make it gain in depth and verticality, further amplifying the persistence in the mouth. More ethereal and mineral, the liquor will give up some of its fruity aspect for the floral.
Flexible and durable, it can be used in large teapots as well as for multiple infusions in gaiwan.
In a teapot, up to 500ml, count 4 to 5 g for 4 to 6 minutes of infusion between 90 and 100°.
Sorting the display of notices :
Sylvie D. 16/06/2022 following an order from 17/04/2022
Very good tea with fruit notes. However, a little less oxidised than the previous batch which I preferred. But perhaps these greener notes will turn into more gourmand notes with time.