From a rare cultivar, this Da Ye oolong offers a beautiful amplitude and a smooth texture, while its rich fragrances joyfully transport us from the bouquet of flowers (honeysuckle, acacia) to the orchard (nectarine/blackberry). Another little sweetness that only Taiwan has the secret.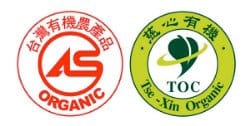 ---
Origin: Taiwan, Taitung / Harvest: Spring 2021 / Altitude: 400m / Variety: Da Ye / Oxidation: low 18- 20
---
Tasting notes
From a small organic farm in the south of the island, this oolong comes from the "Da Ye" cultivar, named for its "large leaves".
It is a cultivar that is not very common on the island, and I particularly appreciate its fresh and aromatic side.
With a smooth texture, and the oily feel of oilseeds, Da Ye Oolong offers a very comfortable liquor with a beautiful aromatic persistence.
It also has the stamina to enjoy its beautiful flavours over many infusions.
---
Brewing tips
Gongfucha: 5 g for 100 ml, rinse, then about 15 seconds for the first infusion, lower a little for the second, then increase gradually.
400 to 600ml teapot: 3 to 4gr for 4 to 6 minutes. Several infusions are possible.